Note for Newcomers: We recommend reading the Manual of Style before making major edits.
You need help? Ask the Admins, CrazyAndyMan or Agent Fuse.
Welcome to the The Berinfell Prophecies Wiki
[
]
This is the official wiki for the Berinfell Prophecies, a series of three books, Curse of the Spider King, Venom and Song, and The Tide of Unmaking, written by Wayne Thomas Batson and Christopher Hopper. Read these great books; they are very good! And thanks to all fantasy writers for making this possible =).
The Berinfell Prophecies
[
]
Warning, contains spoilers!
The trilogy describes the adventures of seven teens in their struggle against the evil Spider King and the Drefids. Tommy, Kat, Johnny, Autumn, Kiri Lee, Jett, and Jimmy are Elven Lords stolen from their home world, Allyra, at birth, and abandoned on Earth. They are now being hunted by the Spider King's ghoulish assassins, the Drefids. The only hope for the Elven Lords lies with the Sentinels and dreadnaughts, the most elite elven warriors commissioned to find the Lords and return them to Allyra where they must defeat the Spider King.
Recent Activity
[
]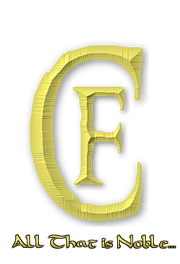 Christian Fantasy Literature
Go to these sites for more information!
The Berinfell Prophecies • The Chronicles of Narnia • The Door Within Trilogy • Dragonkeeper Chronicles • Dragons in Our Midst • The Green Ember Series • The Kingdom Series • The Lord of the Rings • Wingfeather Saga •
Want your community included? See how!